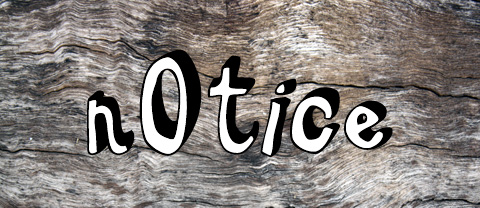 I've been working on n0tice for a long time now, my first permalance contract at the Guardian and a real vote of confidence from my peers to take an idea and concept and turn it into a real business.
My first introduction to n0tice was my boss (and founder) Matt McAlister (@mattmcalister) talking about location features in modern browsers and how you could use this data to curate localised information that would engage the users unlike anything that exists out there.
I was working on something else at the time but it didn't take long for the ideas to start flowing around the potential this project had. Matt already had a crude demo which was fully functional and the platform holds true to lots of that implementation.
The project played to my strengths of experimentation as we coded quickly within a small team, released what we had and then listened carefully to feedback to always temper the next feature.
The project has grown significantly since the beginning, mainly due to the excellent people I'm privileged to work alongside. Tony McCrae (@tonytw1) in particular has raised the bars in almost every aspect of the project as well as single handedly building the api on which our website can blossom into the platform it is today.
Sarah Hartley (@foodiesarah) is our champion and has been with us since the beginning, Mentally Friendly (esp Rob Boyett @BobbyBags) created the iPhone app, LBi are creatively helping spread the word.
We might be a small team but our aim is big.